Features

48V 15Ah
Battery
(Optional 14Ah/17Ah Secondary Battery)
1000W Mid Motor
28 MPH

Up to 80 Miles
Riding Range
(With Dual Battery)
300 lbs
5'3" ~ 6'4"
1000 Watt Mid-drive Goes the Distance
The EUNORAU FAT-HD stands out as one of the most robust eBikes available in the market today. Its foundation revolves entirely around the Bafang BBSHD 1000w motor. Among its notable features, the two-level pannier rack deserves a mention. It boasts a broad plate and spring tensioned arms, perfect for securely accommodating small and flexible items. Another significant advantage lies in its metal fenders, which provide exceptional stability, particularly when traversing challenging terrains like muddy or uneven surfaces.

Furthermore, the EUNORAU FAT-HD's sturdy 13-gauge spokes are expertly tailored to handle the system's size and torque, while the wheel punch-outs contribute to the bike's overall aesthetic appeal. Adding to its impressive capabilities, this eBike comes equipped with fat tires, front suspension, and a substantial battery. These features enable it to effortlessly conquer various terrains, including mud, snow, sand, and virtually anything else you dare to challenge it with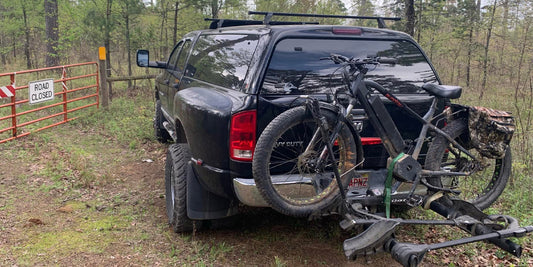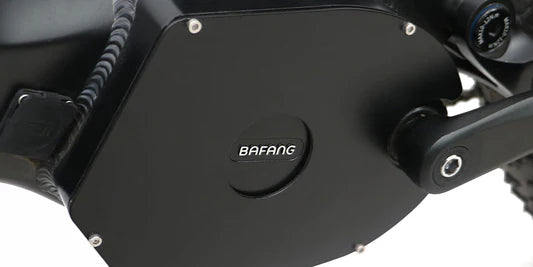 Bafang M615 BBSHD Mid-Drive System
The Bafang M615 system incorporates the impressive G320 electric motor, boasting a staggering peak power of over 1500 watts. With its remarkable 160Nm of torque and cadence-sensing assist, this system empowers you to effortlessly traverse cities, conquer hills, and embark on explorations to all the destinations you desire. Its outstanding performance ensures a seamless and enjoyable riding experience, providing the power and support needed to effortlessly tackle various terrains and conquer any challenges along the way.
Front Suspension Fork
With its ability to absorb jarring bumps and shocks encountered on rugged routes, the RST fork proves to be an invaluable asset. By effectively dampening vibrations and impact, it ensures a smoother and more comfortable ride. This feature is particularly advantageous as it helps to conserve your energy, allowing you to direct your focus on riding with enhanced precision and speed. By minimizing the disruptive effects of rough terrain, the RST fork contributes to an overall improved riding experience, enabling you to navigate challenging routes with greater confidence and efficiency.