Features

48V 15Ah
Battery
(Optional 14Ah/17Ah Secondary Battery)
1000W Mid Motor
28 MPH

Up to 80 Miles
Riding Range
(With Dual Battery)
300 lbs
5'3" ~ 6'4"
Torque Sensor
The E-TORQUE uses a hall-effect sensor to measure the magnetic field surrounding the central shaft between the cranks. Having a very precise and localized reporting system gives a very natural and fast delivery of power, and also protects the components from external wear and tear.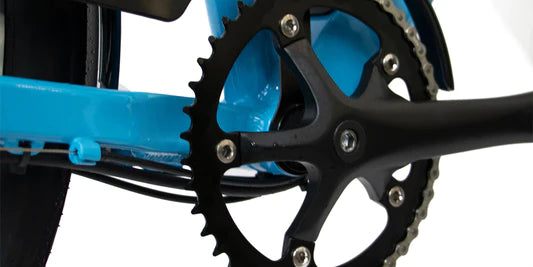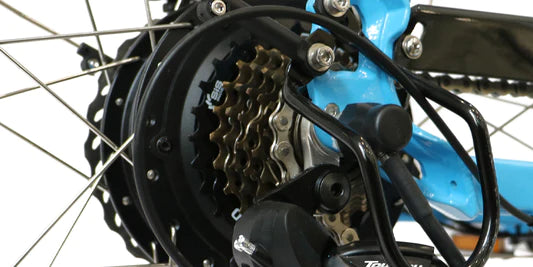 Rear-Mounted Motor
A BAFANG hub motor in the rear wheel can crank out a continuous 350 watts of power with the ability to ratchet things up to over 500 peak watts of power for hill climbs and quicker acceleration. This motor has 60 Newton meters of torque.
Front Suspension
Introducing our advanced suspension fork: With 50mm of travel and compression adjustment, it effortlessly absorbs jarring bumps and shocks on rugged routes. Preserve your energy, enhance your ride, and achieve greater speed with our high-performance fork.