Features

48V 15Ah
Battery
(Optional 14Ah/17Ah Secondary Battery)
1000W Mid Motor
28 MPH

Up to 80 Miles
Riding Range
(With Dual Battery)
300 lbs
5'3" ~ 6'4"
Bike
Introducing the EUNORAU D6, the ultimate #1 road e-bike for commuters. With its powerful mid-driven motor, torque sensor, smart display, and a remarkable 75km range, this bike offers unparalleled endurance and stability. Experience the perfect blend of comfort and performance with road-smoothing technology for fatigue-free rides, aerodynamic tubes for enhanced speed, and a removable hidden battery. Upgrade your commuting experience with the EUNORAU D6 today.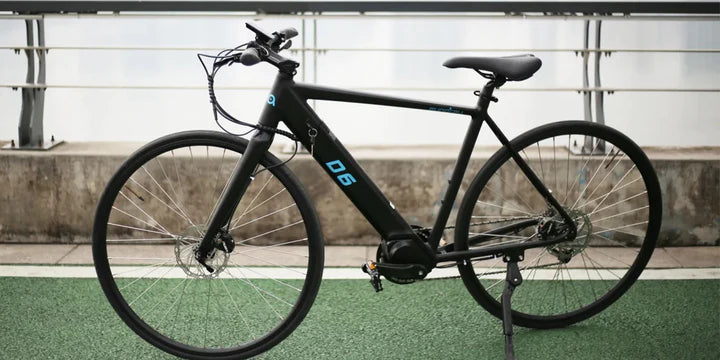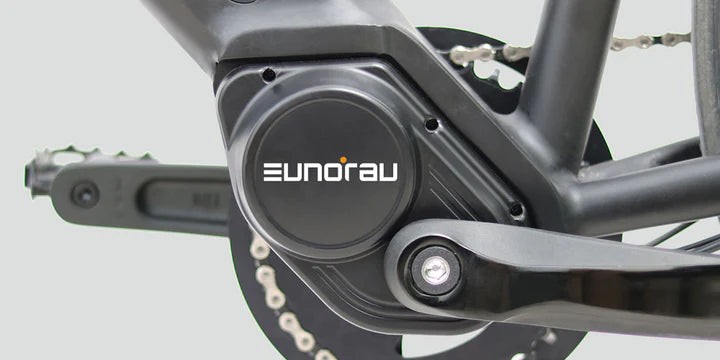 Mid Motor & Torque Sensor
This is the first commuter e-bike to incorporate a mid-motor and a torque sensor in it's design. Having these will make your riding experience more exciting, letting you travel further, and go faster in comparison to the average road bicycle.
Removable Lithium-Ion Battery
This removable battery system is a game changer that offers unmatched convenience when re-charging. With a simple twist of a key, you can take out the battery for charging.